It's time for the Summer Fayre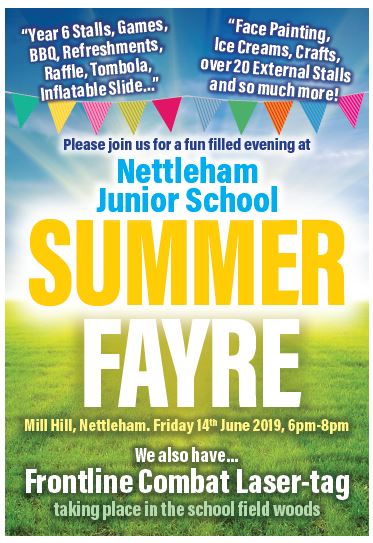 Our PTA are currently working hard to organise our annual Summer Fayre, which will be held on Friday 14 June. The biggest fund raiser at the event is our Grand Raffle Prize Draw and this year we have decided to hold a dress down day for the children on Friday 7 June in return for the donation of a raffle prize. This could include chocolates, wine, box of biscuits, business gift voucher for example, anything and everything would be greatly appreciated please!
We are also kindly requesting any tombola gifts for our stalls please which can be dropped in at the school office by Thursday 13 June.
If there are any parent helpers available please during the afternoons of Wednesday, Thursday and Friday of the week running up to the Fayre to assist with preparations such as sorting through and numbering tombola prizes, making up raffle prize hampers and any other necessary tasks, it would be greatly appreciated! We also need helpers during the Fayre to help on the tombola, raffle and refreshment stalls etc. Please let the school office know.
Thanking you all in advance for your continued support.
Nettleham Church of England Aided Junior School Parent Teacher Association