Latest Update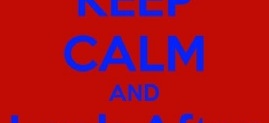 In these unprecedented times school continues and our staff and children remain calm, engaged and positive. However we are very aware that government directives and advice can change things very quickly and we need to be in a position to respond as quickly as possible. We will keep you up to date through the school website, email and text messages.
Currently we are trying to keep things as normal as possible although we are starting to see some school trips and sports events being cancelled by external partners.
School has a multi-step action plan which allows us to move to the next level of response where and when this is necessary. This has seen us increase our in school cleaning and hygiene precautions and also to work with the children on the importance of good practice. In itself this is important as once we have seen the back of coronavirus there will always be other infections.
In terms of absence due to illness – school's normal guidance remains in place with the additional guidance provided by the government with regard to self-isolation and coronavirus to be heeded. The current advice is:
To support the delay of the spread of the virus, the Department for Health and Social Care has asked anyone who shows certain symptoms to stay at home for 7 days, regardless of whether they have travelled to affected areas. This means people should stay at home and avoid all but essential contact with others for 7 days from the point of displaying mild symptoms, to slow the spread of infection.
The symptoms are: A high temperature (37.8 degrees and above)
A new, continuous cough
Our staff are currently making plans for providing work and activities for children should they be off school for an extended period of time. We will inform you of these should there be a school closure – however there are still lots of 'ifs and buts'. Be assured that our priority is to continue with the education of all children as best we can.
The most important thing that we can do is to look after ourselves and each other. With this in mind we propose to have a permanent Foodbank drop off point in school for the foreseeable future so that we can keep supporting those who are most needy during this difficult time. If you can spare anything, please drop it in.