Arrangements for planned phased return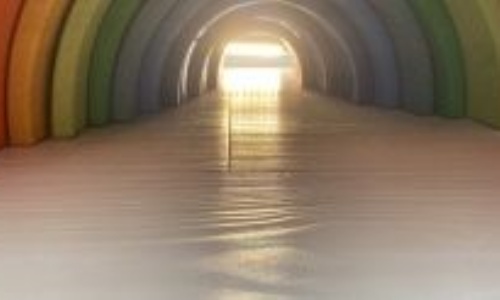 Dear Parents and Carers of Year 6 pupils
Thank you so much to all of you who have responded with regard to the potential return of our Year 6 pupils to school from June 1st onwards. We appreciate your honesty and positivity – this is not an easy decision for any parent to take.
Given the responses received so far we are anticipating that a significant number of the year group will not be coming back into school on June 1st. This is absolutely fine and we will maintain our 'Home Learning' systems. We will continue to support you at home through timetables, resources, guidance, email and telephone contact. We will also move forwards with our partner secondary schools to ensure that the most effective transition arrangements possible are in place for all pupils.
For those of you who have indicated that you will or 'might' send your child to school here is what we anticipate the arrangements for first two weeks of school will be from June 1st:
Year 6 children will return for two full days a week: Monday and Tuesday or Thursday and Friday. Broadly this will be for normal school hours.
There will be four Year 6 'bubbles' (group of children of around 8-10 pupils) for returning pupils (non-keyworker children)
Children will be allocated to a 'bubble' and will spend all day in school in that group
They will have their own classroom, will play in the group and eat lunch in the group
They will have the same staff members with them during their time in school
The start and the end of the day will be staggered so that 'bubbles' don't mix
Children will bring their own lunch and all resources in class will be individual to them
The classrooms will be 'stripped back' to allow social distancing
Children will not wear school uniform but are expected to come in clean clothes every day
There will be a separate set of 'bubbles' for the children of key workers and vulnerable children – these will operate as they already are doing over five days a week with their own booking system. This will include a separate Year 6 'keyworker bubble'.
Attached is a summary of the key points from our risk assessment for this new phase of schooling. We've tried really hard to cover every single aspect. Please read them very carefully to understand how we intend to operate school safely.
TO ENABLE US TO FINALISE PLANNING AND STAFFING WE NOW NEED TO KNOW WHETHER OR NOT YOU INTEND TO SEND YOUR CHILD TO US INITIALLY ON A PART TIME BASIS FROM JUNE 1ST. The choice is yours and we will support you with any decision made.
Please email us directly to let us know if you will be sending your children into school from June 1st and also if you have a preference of days (Mon-Tues or Thurs – Fri). We will try to accommodate your choice of days if we can, but obviously cannot guarantee this.
If you have already been in touch to say that your child will not be returning to school at this point you do not need to let us know this again. The general principle is if we do not hear from you we will presume that you will be continuing with home learning for your child.
All emails to: enquiries@nettleham-junior.lincs.sch.uk by 1pm on Monday 25th May please.
We will then collate all responses, adapt our plans if need be and send out final, detailed arrangements by Friday 29th May, although we anticipate doing this earlier.
As the weeks progress and new updated guidance is received (believe me we get a lot of this!) we will keep these arrangements under permanent review and keep in close contact with all families with regard to our next steps.
With very best wishes
David Gibbons
Headteacher