Christmas Events and News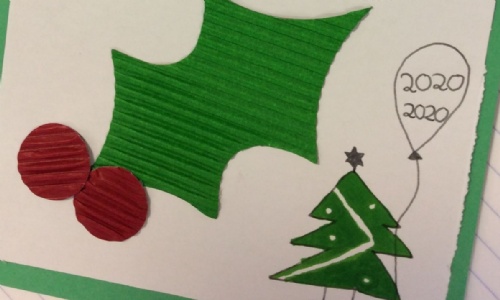 All of the News from Nettleham Junior as we prepare for Christmas 2020
We hope that you are well and that you are finding time to enjoy the run up to what is likely to be a real 'one-off' in terms of the festive celebrations.
Normally we would be having our Christmas Fayre, performances, pantomimes in school, choirs singing at Lincoln Cathedral, the Nettleham Christmas Market and for Nettleham's Dementia Cafe...and more besides. This year our children will be celebrating in their bubbles. But we will make the most of it!
Christmas Video
Our pupils and staff are busy preparing and recording videos that will be edited together this weekend to share with you next week which, we believe, capture this very special time of year in a humorous, moving and pertinent way.
Christmas Jumper Day
We have been overwhelmed by your support for Children in Need, our Christmas Packages for care homes and for the foodbank. With this in mind we didn't want to overburden with requests, however a number of families have asked about Christmas Jumper day this coming Friday 11th December in aid of Save the Children. We are very happy to support this and therefore encourage children to come to school on Friday in their Christmas Jumpers if they bring a £1 donation...if they want to. This is, of course, optional.
Christmas Parties
Next week we will be holding our Christmas parties on Wednesday/ Thursday - your child's teachers will be in touch over the next two days to give you full details of this including the day of your child's party and what we would like the children to contribute in terms of food. Obviously things will be a little different this year with regard to what we can and cannot do but I am sure that everyone will have an amazing time.
End of Term and Start of New Term
Given that we are operating staggered starts and ends still there will be no 'early finish' on the last day of term - Thursday 17th December.
Children return to school, with staggered arrival times still in place, on Monday 4th January 2021.
Finally, thank you so much for your continued support for school and for adhering to the ongoing measures that are in place to reduce any potential spread of Covid-19. I must say that our school attendance figures have, bizzarely, never been as high! The attitude and effort of all pupils has been absolutely brilliant since September - they are an absolutely credit and make coming to school a joy.