Christmas is Coming!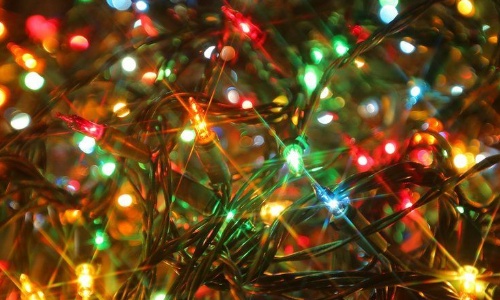 Festive News from Nettleham Juniors
Christmas is coming!
Once again we are approaching the school holidays and the festive season under the shadow of Covid. However the children are lively, engaged and enjoying their time in school and we are trying to enjoy as much 'normality' as we can. A few Christmas headlines:
Christmas Jumper Day – Friday 10th December 2021
We have decided that we would like to add a little more festive cheer and take part in Christmas Jumper Day this coming Friday. This is totally optional for the children, especially given the late notice, but if they would like to wear a Christmas Jumper for the day that is great (the rest of school uniform remains the same). We will be joining with other schools and organisations to raise money for Save the Children through this event, so please consider sending £1 with your child to contribute to this.
Please note that all Year 3 children will be filming scenes for their Christmas video performance this Friday, so they will need their school sweatshirts/cardigans with them to change into during the day.
Party Day – Wednesday 15th December 2021
Next Wednesday sees our Christmas parties taking place in each class. We look forward to the children bringing in and enjoying their party food (you should already have received notification of this from your children's teachers). It's party clothes/non-uniform on this day too, please be aware that the children will, hopefully, be playing outside during the day so will need the right shoes for this. We'll be enjoying a range of party games and Christmas activities. We also have some other surprises planned. Will the children enjoy themselves? Oh yes they will! as we have a pantomime booked. To ensure some social distancing between year groups, we have booked an additional show that afternoon with half of the school watching each one. To fit this in there will be a slight change to pick up times for children in year 4 and 5 as their performance doesn't finish until 3.45pm, so pick up time for classes 4W, 4GV, 5S and 5HS will be at 3.50pm on Wednesday 15th December.
End of Term – Friday 17th December 2021
School closes for the Christmas holidays on Friday 17th December 2021. As Nettleham Infants are closing earlier at 2.30pm on this day we will move the pick-up times to 2.50pm for classes 3B, 4W, 5S and 6S and to 3.00pm for classes 3TS, 4GV, 5HS and 6B. If this poses a problem do let us know and we can make provision for your child until 3.30pm.
School Reopens for pupils on Tuesday 4th January 2022
Wishing you the very best of festive wishes,
David Gibbons