Weekly Timetables wc 11th May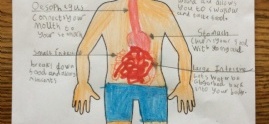 Weekly timetables wc 11th May 2020
Here are the latest weekly updates from our teachers including a suggested timetable of activities to provide some structure for your home learning; this is here for you if you would like to follow it. Take these activities as far as you would like to, immerse yourself in what you enjoy doing – please don't feel that you have to cover all of these tasks and please feel free to share your own creative ideas too.
We have seen some great examples of what you have been up to and would love to see some of the work you have been completing. Don't forget you can send your work to your teachers through our year group emails
Year 6 Weekly update email: Year6@nettleham-junior.lincs.sch.uk
Year 5 Weekly update email: Year5@nettleham-junior.lincs.sch.uk
Year 4 Weekly update email: Year4@nettleham-junior.lincs.sch.uk
Year 3 Weekly update email: Year3@nettleham-junior.lincs.sch.uk
Change to access of White Rose Materials
Whilst White Rose Maths are continuing with the daily maths lessons and videos, the accompanying resources will no longer available from their website. With this in mind we have used our school subscription to download everything that the children need for this week's maths activities. The video links, resources and answers can be accessed from each year groups 'Weekly Update' pages. We will continue to do this weekly.