July News 2019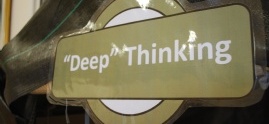 End of Summer Term News 2019
Friday 19th July sees the end of what has been another wonderful and productive year at Nettleham Church of England Aided Junior School. We end our term in the returning warmth of summer and with an amazing group of children filling the school with zeal, imagination and glee.
Over the past term our pupils have gained a great deal from an ever growing number of curriculum enrichment activities including: trips to Whisby, Gibraltar Point, a superb residential week at Kingswood Norfolk, Lincoln University for Siren FM radio broadcasts, the British Film Institute in London, and Lincoln Cathedral amongst others. Further enrichment activities included sports activities, swimming, visits for Secondary School teachers, visits to secondary schools, the significant development of growing environments around school, superb work on Sustainability followed by real pupil engagement in making our world a better place and an award-winning exhibition of our pupils ideas at the Lincolnshire Show, Online Safety Workshops, incredible performances in County Finals for indoor athletics (with our school gaining an amazing team silver!), a number of competitive sports matches (nearly everyone a winner!), Y4 attending a mini Olympics in Grantham, the most incredible performances of Joseph by our Year 6s and ongoing coaching in a range of sports. We would love it if you could have a look at the work of our Young Journalist Academy which you can find here: https://youngjournalistacademy.com/tag/nettleham-c-of-e-junior-school/ - truly the future of honest and engaging TV journalism!
We look forward to the end of term with a range of leavers' events including a treat day on 17th July and a Leavers Performance on 17th July (7pm start).
The school Summer Fayre was very successful and it was fabulous to see the sheer flair and enthusiasm of our year 6 pupils who came up with an ingenious and amusing set of stalls. Sports Day saw such amazing effort, mutual support and sporting attitudes all round. There have been so many triumphs, so many challenges overcome and so many enormous leaps forward this year for our children – seeing this makes our job in school an honour.
Au revoir
Saying goodbye to our Year 6 pupils never gets any easier – they are a delightful, considerate, innovative group of children and we are privileged to have been part of their education. We look forward to hearing of great things from them in the future.
Reports
Thank you to those of you who have returned the duplicate pupil and parent comment sheets that came out with your child's reports; we still welcome further comment sheets if haven't returned them already.
Friday 19th July Please note that school closes half an hour early at 3pm.
Opening on Wednesday 4th September – School begins again at 8.55am.
Wishing you a lovely summer break.
David Gibbons
Headteacher