Team Nettleham!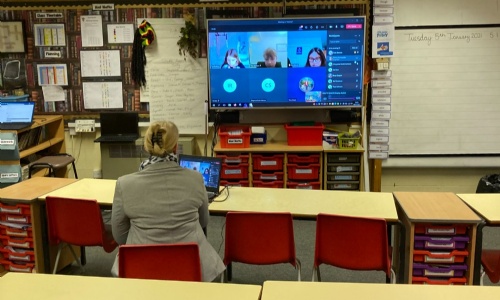 Home Learning and Help with Microsoft Teams
We come to the end of week two of another unique term and we are overwhelmed by how well our pupils who are home have engaged with work on Microsoft Teams. The quality of work coming back is amazing.
Please do look at Mr Spowage's help videos on YouTube - they address most problems that families have encountered so far:
https://youtube.com/playlist?list=PLlH-YDv24DkWuSBdQyc5Hif_RUKnkHsuq
Also our IT support team at Ark have planned a parent session next Monday where they will have a number of experts and technicians on hand to answer any queries you may have.
Here's their message:
"We are planning to run a live training session next week on Monday. This will also be recorded so that parents who can't make it live will be able to watch it back at another time.
The session is not going to be too in-depth, but more how to find Teams on different devices, how to log in and what features schools might be using. We will also have a number of our engineers on the session to answer any questions parents might have. If the session proves popular then we will look to hold further ones too.
Monday 18th January 4:00 – 4:30pm
Please do get in touch if you have any queries or need support with any technical aspects of this new way of learning at home.
Most of all please don't get too anxious if children aren't accessing all materials or seem to be falling behind. It is early days and we have had to put this system into place in response to a very short-notice school closure. The most important thing is that children are happy and relaxed, as they get into new routines things will become easier. We are here to help in any way that we can.
As the Teams online learning system settles in our staff will, generally, only be responding during normal school hours. It's hard to stop them working late communicating with their pupils but we do need to make sure that they have a life outside school too! We would strongly suggest that the children do the same and spend lots of time away from the screen doing something creative and active.