Easter Activities
The school holidays for Easter were planned in 2020 to be between 6th April and 19th April. This year our school remains open for the children of key workers.
Whilst we expect our wonderful pupils to being having a break from 'normal' school...in times that are not 'normal' at all...we are very happy to keep providing activities for your children to keep busy during the COVID 19 school closure. They are there for you and your children if you want to use them...no expectations. At the same time please use the opportunity to think about what Easter means with your children.
Angelyn in Year 3 has created this amazing Easter Egg Scene, which not join her and enter our decorated egg competition?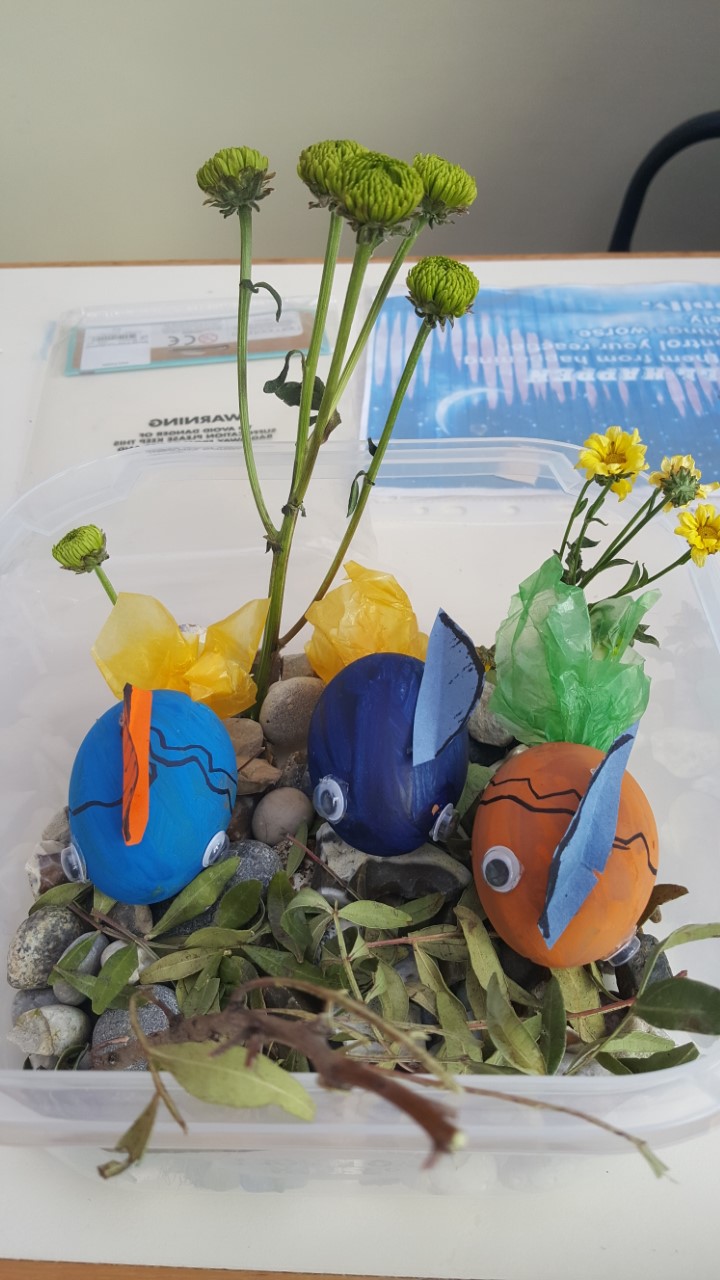 You could make your own Palm Crosses - find out how here.
Easter Painted Rocks:
Fairy House plant pots
Mrs Salt Reads - Hear Mrs Salt read A Girl Called Owl by Amy Wilson, each day.