Ideas for Screen Free Time
Inevitably children have spent much more time in front of screens over the past few months; as the weather improves why not have a go at some of the ideas here?
Why not have a go at one of the PE activities below.

Learn how to play Boccia – a current favourite with Year 5 at school. You will need 6 balls of one colour, 6 of another and one white 'jack'. These could be made from rolled up socks! If you want a bit more weight then you could also add about half a cup of dry rice. Find out more here: https://www.youtube.com/watch?v=itPWqcx7xBg
Toilet roll or plastic bottle skittles (stack toilet rolls 2 high to make pins or decorate tubes!)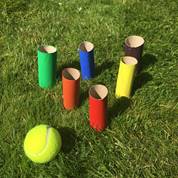 Create your own insect tic tac toes by decorating stones/pebbles to look like bumble bees and ladybirds.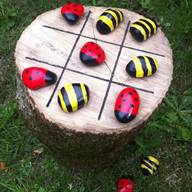 Have a look at these brilliant screen-free time suggestions from Twinkl including:

Choreograph your own dance.
Make your own set of Top Trumps cards.
Do some baking with your family.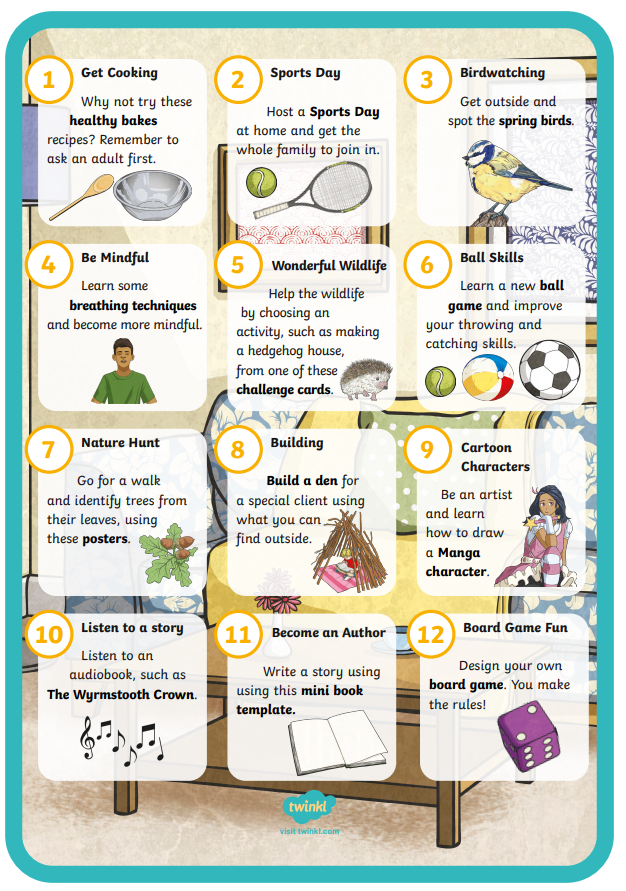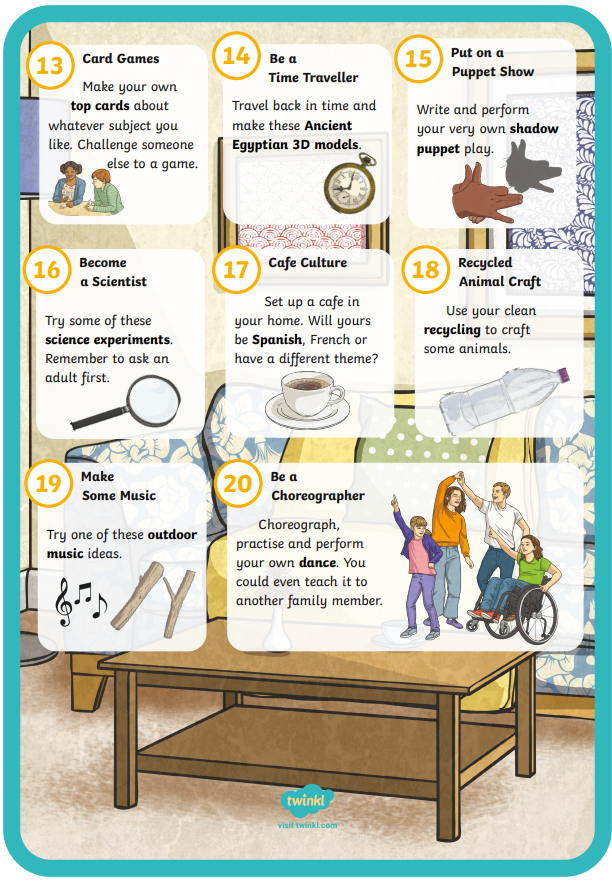 Have a look at the downloadable great outdoor Wildlife Trust Activity Cards. They include:

Identify and count the birds in the garden.
Make a hedgehog home and nesting boxes.
An insect hunt and making a bug hotel.